Embassies & Diplomatic Missions
Lead Image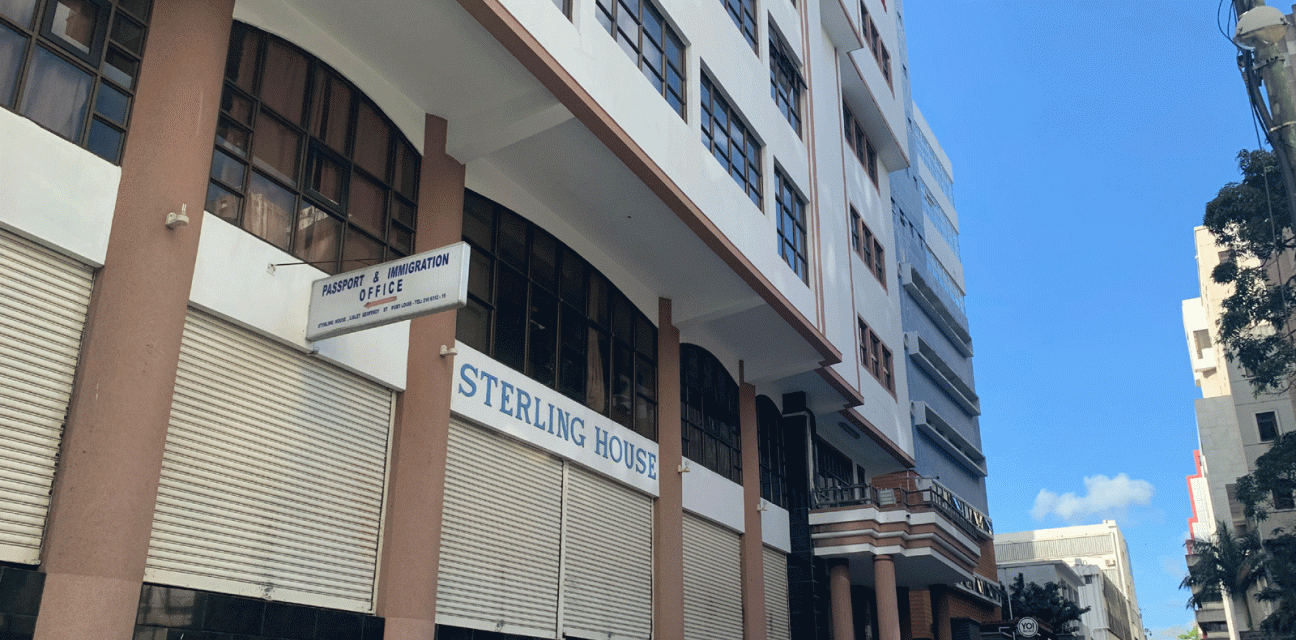 Covid-19 – Extension Of Visas & Grant Of Permission To Stay Residence Permits/Occupation Permits Holders. For more details should contact the Passport and Immigration Office on the following numbers below or by using the Electronic Queue Management System (EQMS) – "moRendez-Vous" application for an appointment.
Passport & Immigration Office
Embassy in Washington D.C, USA

Sterling House,
9-11, Lislet Geoffroy Street,
Port Louis
Tel : (230) 260-2073
Fax : (230) 210-9322
Email : piomain@govmu.org

HOTLINE :- (230) 5727-6619

Embassy of Mauritius
1709 N Street, NW
Washington DC 20036
USA
Tel.: (202) 244 1491/1492
Fax : (202) 966-0983
Email:mauritius.embassy@verizon.net
Persons wishing to visit the Consulate General for immigration services may do so Monday through Friday. Applications for visitor visas must be submitted between the hours of 9:00 am and 4:30 pm; general enquiries may be made between 9:30 and 4:30.